Ristampe/ Antologie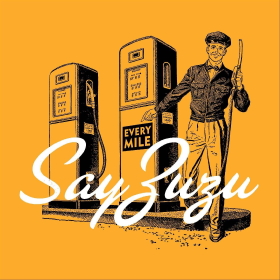 Say ZuZu
Every Mile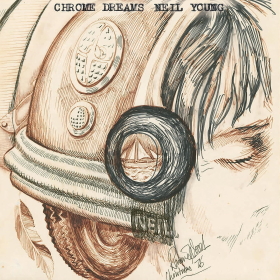 Neil Young
Chrome Dreams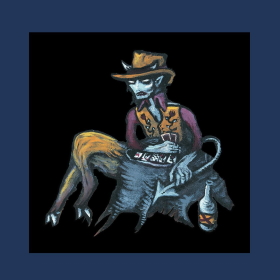 Drive-By Truckers
The Complete Dirty South

Gary Moore
The Sanctuary Years

Neutral Milk Hotel
On Avery Island (Deluxe)

Bob Weir
Ace (50th Anniversary)

Tom Petty & The Heartbreakers
Live at the Fillmore 1997

Pearls Before Swine
The Wizard of Is

Hazel Dickens & Alice Gerrard
Pioneering Women of Bluegrass

Kris Kristofferson
Live at Gilley's

Tony Joe White
The Beginning

Terry Allen
Smokin' The Dummy/ Bloodlines

Keith Richards
Main Offender (30th Anniversary)

The Dream Syndicate
What Can I Say? No Regrets...

Say ZuZu
Here Again: A Retrospective 1994-2002

Danny Bryant
02:10 The Early Years

Bill Fay
Still Some Light

Come
Don't Ask Don't Tell

Bruce Springsteen
The Legendary 1979 No Nukes Concerts

Bob Dylan
Springtime in New York: The Bootleg Series Vol.16 1980-1985

Groundhogs
Road Hogs: Live From Richmond to Pocono

Help Yourself
Passing Through: The Complete Studio recordings

Waylon Jennings
Singer of Sad Songs; The Taker/Tulsa; Good Hearted Woman; Ladies Love Outlaws

Lefty Frizzell
Saginaw Michigan; The Sad Side of Love; Puttin' On

Iron & Wine
Archive Series Vol.5

Gary Moore
How Blue Can You Get

Neil Young with Crazy Horse
Way Down in the Rust Bucket

The Black Crowes
Shake Your Money Maker (30th Anniversary edition)

Trees
Trees (50th Anniversary edition)

The Chills
Submarine Bells// Soft Bomb

Yo La Tengo
Electr-O-Pura (25th Anniversary)

The Lemonheads
Lovey (30th Annyversary)

Solomon Burke
The King of Rock'N'Soul

Bert Jansch
Crimson Moon

Bobbie Gentry
The Delta Sweete

Bill Kirchen
The Proper Years

Doc Watson and Gaither Carlton
Doc Watson and Gaither Carlton

Neil Young
Homegrown

Giant Sand
Ramp

Randall Bramblett
The Meantime (10th Anniversary)

Scott H. Biram
Sold Out to The Devil

Gregg Allman
Laid Back

Wayne Hancock
Man on the Road: The Early
Bloodshot Years

Curt Boettcher & Friends
Looking for the Sun

Giant Sand
Glum (25th Anniversary Edition)

Richard Thompson
Across a Crowded Room. LIve at the Barrymore's 1985

Jason Isbell & The 400 Unit
Jason Isbell & The 400 Unit// Here We Rest

Kenny Roby & 6 String Drag
Tired of Feelin Guilty: 25 Years of

Autori Vari
Ann Arbor Blues Festival 1969 - Vol.1&2

Kristin Hersh
Crooked

Creedence Clearwater Revival
Live in Woodstock

Buzzcocks
Singles Going Steady + A Different Kind of Tension

Neil Young + Stray Gators
Tuscaloosa

J.J. Cale
Stay Around

Jorma Kaukonen & Jack Cassady
Before We Were Them

Townes Van Zandt
Sky Blue

The Buzzcocks
Another Music in A Different Kitchen
Love Bites

Jess Sah Bi & Peter One
Our Garden Needs Its Flowers

Mary Lou Lord
Got no Shadow

Semisonic
Feeling Strangely Fine (20th anniversary edition)

John Fogerty
Eye of the Zombie/ Dejà Vu All Over Again

Popa Chubby
Prime Cuts

Groundhogs
Blues Obituary

Blitzen Trapper
Furr - 10th Anniversary Deluxe

Dave Evans
The Words in Between

Roy Buchanan
Live at Town Hall 1974!

Dirk Hamilton
Yep!

John Fogerty
Centerfield + Blue Moon Swamp

Barbara Dane
Hot Jazz, Cool Blues & Hard-Hitting Songs



The Yardbirds
Yardbirds '68



The Replacements
For Sale: Live at Maxwell's 1986



F.J. McMahon
Spirit of the Golden Juice



Neil Young
Hitchhiker



Steve Young
Seven Bridges Road. The Complete Recordings